Technically the
clock
still works, but the little battery-powered electromagnet that drives his swinging hips no longer functions. I start him rocking, but the old guy gets tired after a minute or so. It's sad in a pointless, kitschy kind of way.
However, this
is
the age of digital magic, and it only took an afternoon or so to whip up some animations featuring the swinging hips Elvis clock, rocking out in some of his favorite venues. Here is the King doing his thing in the town he once owned. Viva, Las Vegas!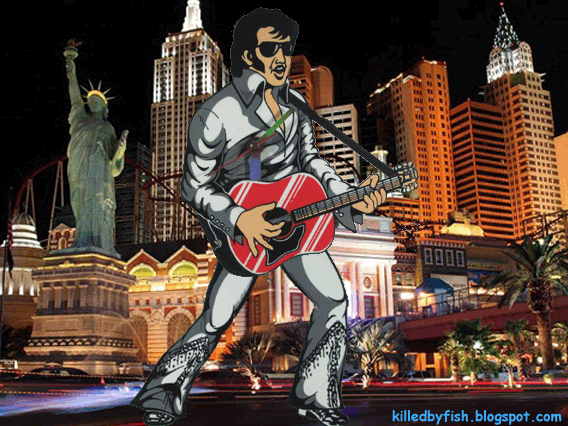 And we know Elvis loved Hawaii, having made so many bad movies there: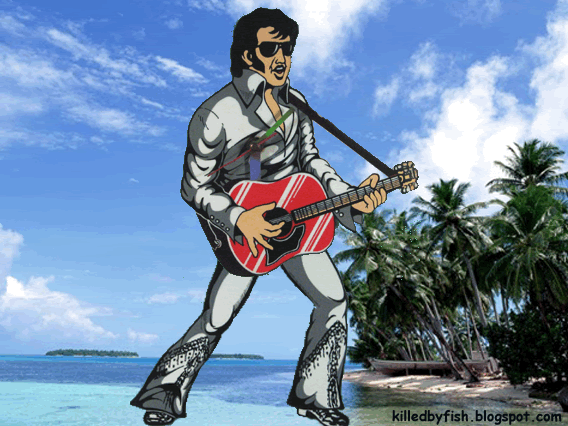 Last, but not least, but certainly last, here is Elvis giving one final show in the luxurious Graceland bathroom where he DFO'd: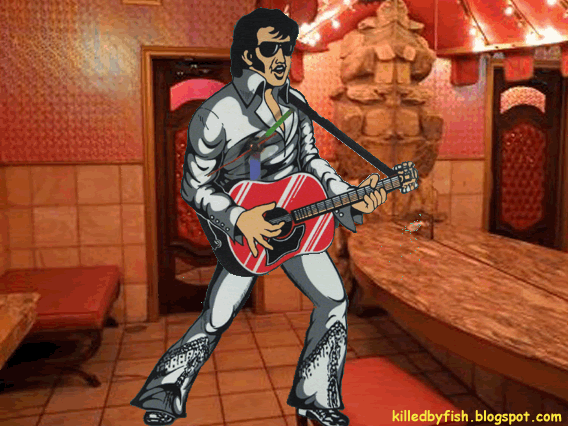 Still the King.